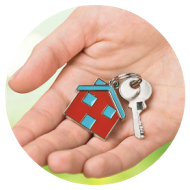 The process of buying a house is complex, and most people find it's easiest to get through with an agent by their side. Paperwork will be flying around like a small tornado, and it can be helpful to have someone familiar with the process to deal with it. Other parts of the transaction will be happening quickly too -- hiring inspectors, negotiating over who pays for needed repairs, keeping up good relations with the sellers (through their agent) and more. All of this is second nature to an experienced agent.
What's more, experienced real estate agents usually have contacts with good inspectors, mortgage loan brokers, and others who can make your buying process easier. And they know what's considered appropriate behavior and practice in your geographical area.
Selling your house is just easier when prospective buyers go through an agent instead of knocking on your door unannounced.The advantage of having an agent on your side is imperative to help qualify buyers and ensure appointed times for buyers to stop by.